Access Dental Now™ Lawrenceville
No Insurance? No Problem!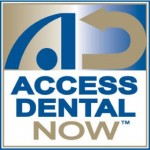 Everyone should have the right to receive excellent dental care at a price they can afford. Our array of exceptional dental solutions, from routine cleanings to cosmetic dentistry, is more accessible than ever thanks to Access Dental Now, Choice One Dental's in-house membership program. There are numerous benefits to joining our signature program:
Unlimited annual treatment plans
Discounted prices at every visit
Affordable plans for dental treatments
Individuals, Families and Businesses Are Eligible
We have a yearly plan to fit your personal needs.
Individual plans start at $99
Married couple plans start at $129
Family plans starting at $199 for up to five members
Seniors age 59 and older pay $69
If you have an association, business or organization, group dental plans are available. Access Dental Now is a valuable addition to a benefits package offered by any employer.
FAQ
When can I start using the plan?
Immediately! Once you purchase a membership, there is no waiting. You can even use it on the same day that you join. Alternatively, you can sign up after an appointment and start your savings right away.
On average, our patients save about 30%. Your practice representative can give you a more accurate picture of what you'll be likely to save.
How long will it take to join?
Signing up for a membership is easy and quick, taking just a few minutes. We require some essential information along with the initial payment to get started.
You'll receive a welcome kit in the mail a few days after joining. It contains your Access Dental now card and vital information about your oral health and how to enhance your smile.
What can I expect at my initial visit?
Once you've joined our plan, your first appointment involves a complimentary examination, a set of X-rays, a visual screening for oral cancer and a periodontal probing of your entire mouth.
Contact us to learn more! We offer same-day appointments, and once you've become a patient, we offer you 24-hour emergency care.
CONTACT US »


Access Dental Now™ Lawrenceville | (678) 407-3919